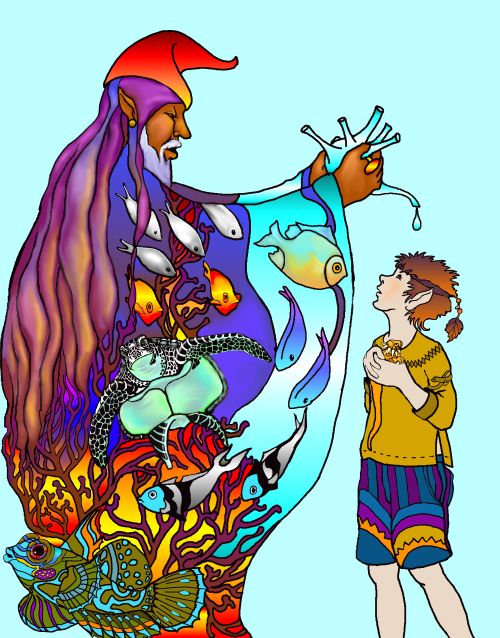 The Secret Aquarium of Sir Max Goodwyl
Phee and her friends are going on a wonderful journey and underwater exploration by invitation of the famous aquarist, Sir Max Goodwyl.
Before they go on their trip they have to make plans, find out what they need to take, then gather clothes and equipment, pack up and arrange for transportation.
Phee is inviting you to come along via your imagination. There will be three parts to our story. This will be Part One, Preparation for the Journey.
Hope this is fun for you. Love, Phee

Send a note to Phee McFaddell
"Aquarium fish hot air ballons coloring project Faery fairy tale elfin elvin whimsey whimsy waggery elven wisdom whimsical fairy godmother crone maiden hero tales adventures elf trickster mischief children's playful picture stories child craft crafts project mystical magical weird creatures dragon dragons sea creature mermaid mermaids fish myth myths mystical traditions enchantment inchantment go to faery chronicles original art for all ages, paint shop pro 7 paintshop"