Mira Mermaid Puppet


Here is Mira Mermaid that you can choose to print in either Black and White or in Color.

Use a heavy paper like 60 lb. card stock or print on regular paper and glue to something heavy. Then cut the pieces.

Please be careful to help younger children when poking holes for the new small "mini brads".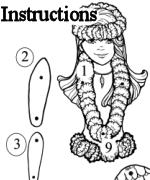 Follow the instructions on the assembly page and place each section as described. You can also glue or tape a stick onto the body section to use this on a stage.


Mira Mermaid
to Color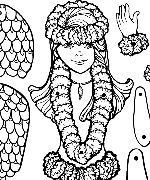 Mira Mermaid Puppet
Black and White

Mira Mermaid Puppet
For Color Printer